The flood of 1997
The flood of 1997 has been very taxing on the resources and energy of the residents of Dayton's old village (located at the junction of the Crow and Mississippi rivers). I shot the following pictures the day after the Mississippi river crested.
We built 1200ft of levee on Saturday from about 4:30 pm till 2:30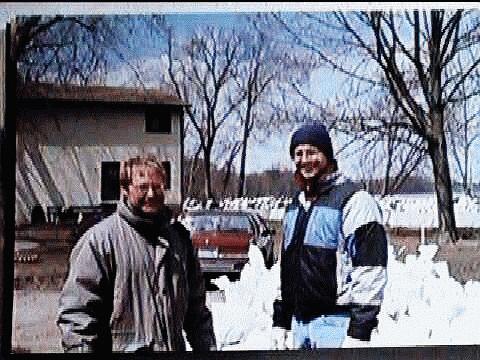 Engineers Mark Hanson and Vince Vandertop, to quote The day after we built the levee the temperature dropped several people the night we built the levee, "having the and the wind came up, lots of ice, pumps were freezing
engineers here was the best thing we did ". They were up.
indispensable in the success of the levee.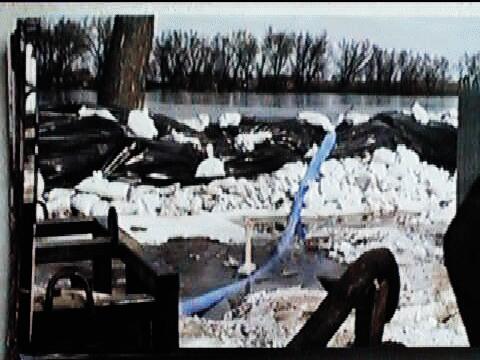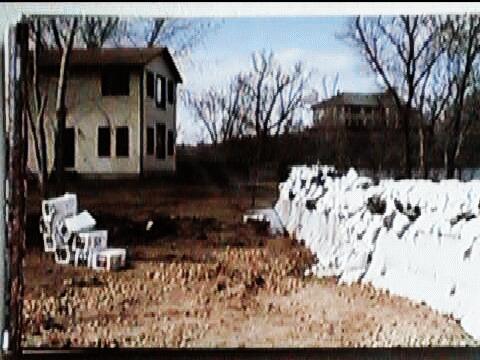 We had to pump water from behind the levee The day after we built the levee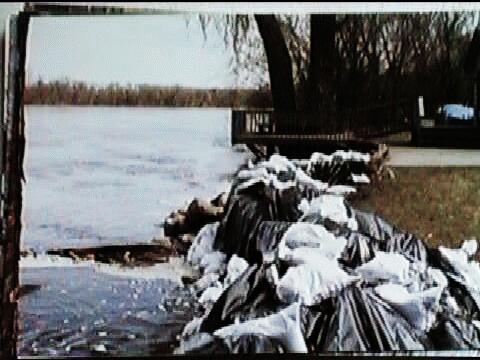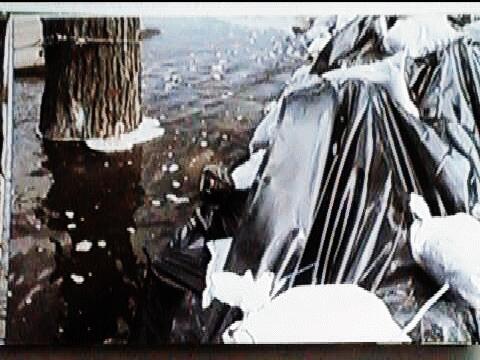 Water near the Crest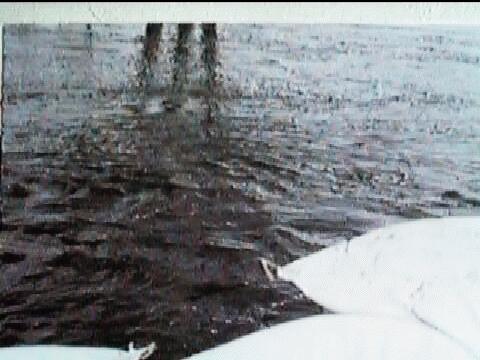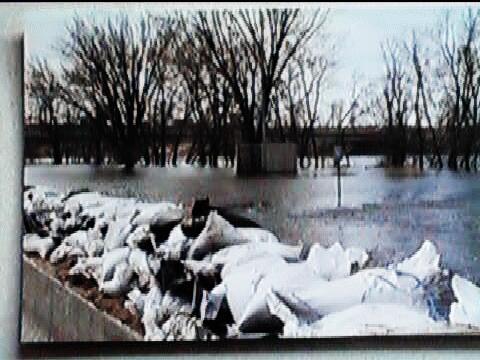 Water near crest. DNR Access during the crest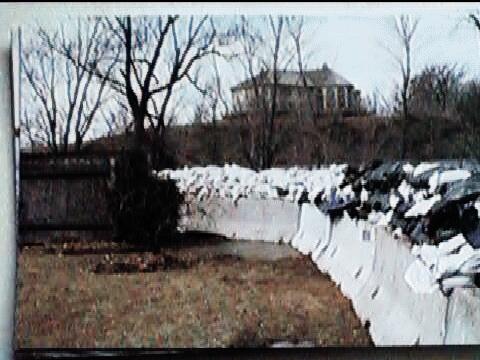 More of the levee, water was 3.5ft deep on the other side Mississippi during the crest
I would like to take a minute to thank all of the people that helped us build and maintain this levee and protect the homes in the village. Thanks to our city staff, the police, the fire dept's. Thanks to our public works employees that went above and beyond what would be considered their job. Thanks to Turb Spaanem, without his back hoe we would not have been able to complete the levee. Thanks to everyone that brought their own bobcats,shovels and hard working backs !! Thanks to the Dayton Women of Today, the Dayton Lions and all the volunteers that came worked and went home. Thanks to the Hennipen County Sheriffs Office for the communications van and the lights !! A special thanks to Hassan Sand and Gravel, they stayed open most of the night, and loaned us their 950 front end loader and that same thanks to PCI in Maple Grove , they supplied the Jersey barriers we needed to complete the dike, they too stayed open most of the night.

If a cities value is in the people that reside in it then we are truly a rich community !!